Introduction
Anxiety
Matthew 6:25–34 (ESV)
"Therefore I tell you, do not be anxious about your life, what you will eat or what you will drink, nor about your body, what you will put on. Is not life more than food, and the body more than clothing? 26 Look at the birds of the air: they neither sow nor reap nor gather into barns, and yet your heavenly Father feeds them. Are you not of more value than they? 27 And which of you by being anxious can add a single hour to his span of life? 28 And why are you anxious about clothing? Consider the lilies of the field, how they grow: they neither toil nor spin, 29 yet I tell you, even Solomon in all his glory was not arrayed like one of these. 30 But if God so clothes the grass of the field, which today is alive and tomorrow is thrown into the oven, will he not much more clothe you, O you of little faith? 31 Therefore do not be anxious, saying, 'What shall we eat?' or 'What shall we drink?' or 'What shall we wear?' 32 For the Gentiles seek after all these things, and your heavenly Father knows that you need them all. 33 But seek first the kingdom of God and his righteousness, and all these things will be added to you.
34 "Therefore do not be anxious about tomorrow, for tomorrow will be anxious for itself. Sufficient for the day is its own trouble.
Now there is really so much to unpack here. But I also know that most of this is pretty familiar to a lot of you.
So let me start by pointing out what is not as familiar or well known here.
THEREFORE
The first word about anxiety is Therefore.
So often we get this message and we hear the idea that we don't need to worry - but we skip the therefore.
It is not just don't worry - because you exist - and you are entitled to a worry-free life.
It is also not just because you claim to follow Jesus that gives you a get out of worry free card.
But that is exactly what many people think.
I cannot tell you how many times I have heard people quote one of these verses to claim freedom from worry - but are often not clueing into what the "therefore" is there for.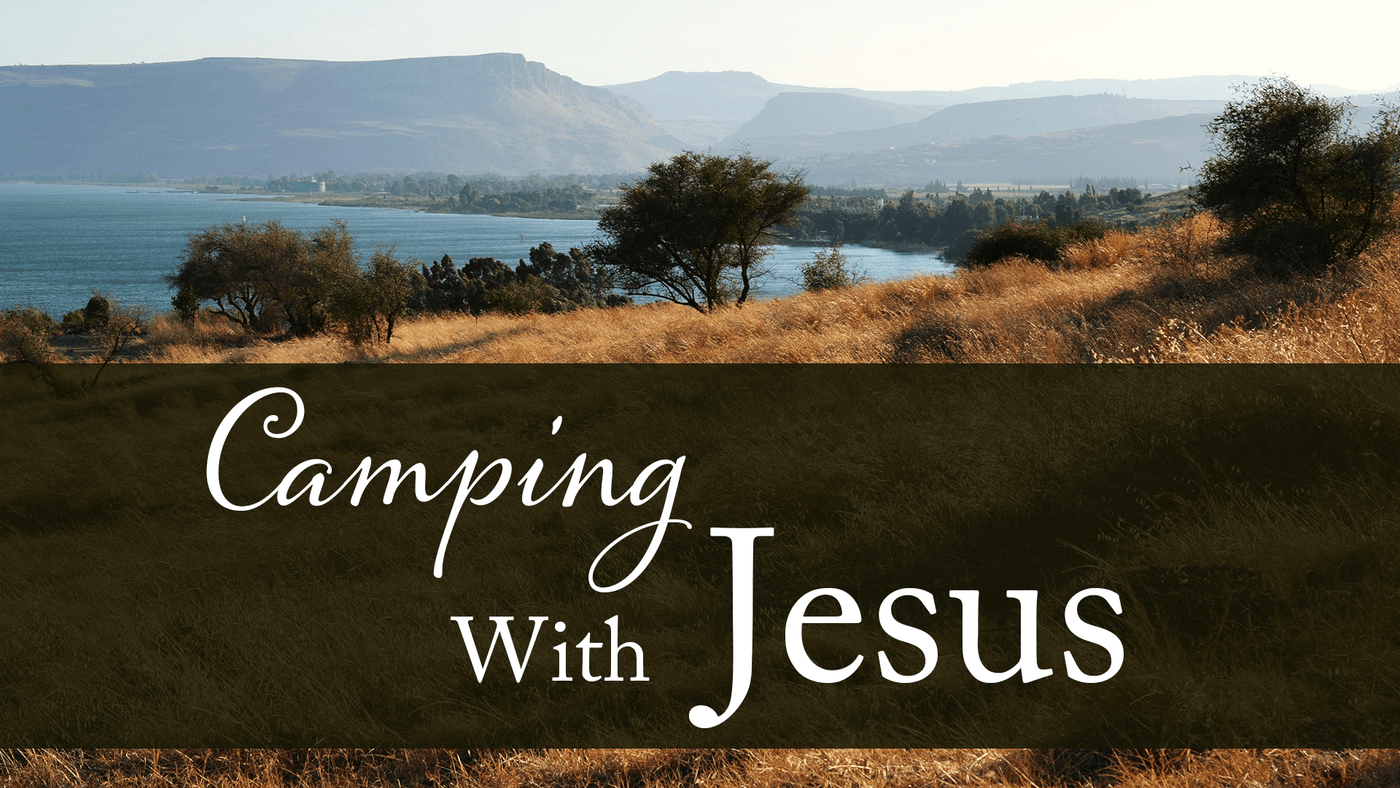 BYPRODUCT
Being free from anxiety is not an entitlement for a believer
It is a byproduct of obedience to Jesus.
So when we cling to these verses we need to be clear what we are clinging to.
All we have to do is look back over what Jesus said already. This is another opportunity to remember that the Bible was not written in chapter and verse like we know it. And often we see the end of a chapter as the end of an idea - when in reality it is not.
Beatitudes
Blessing is not what you think it is.
Salt and Light
What we do matters
Understanding the Law (3 Weeks)
Jesus is our only hope
Jesus then goes on to help us rethink issues we struggle with.
Anger
Lust
Divorce
Honesty & Keeping our word
Retaliation & Revenge
Loving your enemies
Prayer and fasting
Giving of our resources
All of this have lead to the word: Therefore.
The Word Therefore means for this reason. Not for any reason. But for THIS reason.
Matthew 6:25 (paraphrase)
For THIS reason I tell you, do not be anxious about your life…
ANXIETY
Anxiety is a huge problem these days.
While we have more and better healthcare than ever before in human history - we have greater comfort and wealth then ever before in human history. Yet we have more anxiety than ever.
According to a nation wide Gallup Pole
The percentages of Americans experiencing significant stress and worry on any given day are typically highly stable metrics, showing little change over time. In 2020, however, the percentages of U.S. adults experiencing significant stress and worry on a daily basis have increased in an unprecedented manner compared with 2019 -- with stress rising 14 percentage points to 60% and worry rising 21 points to 59%. The percentage experiencing significant daily enjoyment, in turn, has plunged 20 points during that time to 61%.
In practical terms, about 53 million more adults were suffering significant worry on any given day in 2020 than were experiencing the same emotion before.
Title Screen
45% pre Covid - Nearly half! Thats before a pandemic…
Nearly the same for worry.
And here is where I think the church has failed many people. We quote versus like this but we don't give the whole message.
FAITH
Let me ask you a question - do you know HOW to use Faith?
Because I suspect that many don't know.
We think if we just say - I have faith that is using it. It is not.
We think believing is using faith - that is believing. Belief alone is not faith. No matter how hard or sincerely you may believe - belief alone is not faith.
Faith always involves an action
It is the combination of your beliefs and your actions.
So the only way to use faith is to ACT on what you believe or in the direction of your beliefs.
This is really huge!
Let me give you an example - last week we talked about tithing.
I am not trying to put pressure on you to tithe - I am just showing how faith works.
If I believe God's Word when He says, when I give God the first 10% of everything I make, He will open up the windows of heaven and pour out such a blessing that I cannot contain it.
If I believe that - I will do that. And the only real reason I would not do that is - is because I do not believe it.
Now this is what will freak you out - BOTH of those were faith. The difference is what is my faith in.
Faith is when we act on what we believe.
With Anxiety - we can't wish it away. But when we ACT on what we believe the by product is that we don't need to worry. Anxiety has no place in our lives.
And look at what we are free from worry about.
What we will eat
What we will drink
What we will wear
(Basic Necessities)
Instead of worrying about our basic needs - Jesus says "Seek first the kingdom of God and his righteousness, and all these things will be added to you."
Seek God's kingdom FRIST. Get your head around that.
How do you seek God's Kingdom first?
We make doing all of the things Jesus told us to do more important than anything else in our lives.
Anxiety is a choice...
Philippians 4:4–7 (NLT)
Always be full of joy in the Lord. I say it again—rejoice! 5 Let everyone see that you are considerate in all you do. Remember, the Lord is coming soon. 6 Don't worry about anything; instead, pray about everything. Tell God what you need, and thank him for all he has done. 7 Then you will experience God's peace, which exceeds anything we can understand. His peace will guard your hearts and minds as you live in Christ Jesus.
Title Screen
Everywhere we saw the word Anxious - we also saw the command Don't Be…
Anxiety is a choice.
Now I know someone will argue with me - especially anxious people.
I am not saying you can just turn anxiety on and off. If there were true - no one would choose that.
Anxiety is a choice in that many of our choices lead to anxiety - and many of our choices lead to peace and comfort.
If I borrow money and don't pay it back - that is a choice and that can create anxiety. Right?
So how can I choose to be free from Anxiety?
According to Philippians - I can Trust in the Lord!
I can give all my needs to him through prayer. And God's peace will guard my heart and mind.
How does Jesus say I can choose to free from worry and anxiety?
I can choose to generous with my resources - that frees me from anxiety of greed.
I can pray and be free from the Anxiety of trying to handle everything on my own.
I can fast and learn to deny myself and get free from the anxiety that comes with a lack of self control.
I can love my enemies and I am free from the anxiety of hate and unforgiveness.
I can choose to bless those who hurt me to turn the other cheek and go the second mile and be free from the anxiety of unforgiveness and bitterness.
I can choose to let my yes be yes and my no be no - and I am free from the anxiety of dishonesty
I can choose to love my wife and be the best husband my wife could ever ask for - and be free from the anxiety of divorce and adultery
I can choose to control my desires and not look with lust at other people - and be free from the anxiety of lust and want.
I can choose to reconcile with everyone I can - to go to those I have wronged and ask for forgiveness and I will be free from the anxiety of anger
I can choose to put my faith in Jesus as my savior and I am free from the anxiety of Am I Good Enough to be Saved. That is easy - I am not! Jesus is my only hope.
I can choose to be a light to those around me. I can choose to do good works, good things, kind things for other people. And I am free from the anxiety of selfishness.
Beatitudes
I can rejoice when others persecute me
I can be a peace maker
I can be pure in heart???
I can be merciful
I can hunger and thirst after righteousness…
Remember seek first the Kingdom and His Righteousness
I can be meek (humble & gentle)
I can regret or mourn my past sin
I can see how desperately I need Jesus
And when I act on these things - I activate real faith!
The WAY I can choose to NOT be anxious - is first and foremost by choosing to OBEY everything Jesus told me to do.