Introduction
Strength & Courage #2
Joshua 1:1–9 (ESV)
After the death of Moses the servant of the Lord, the Lord said to Joshua the son of Nun, Moses' assistant, "Moses my servant is dead. Now therefore arise, go over this Jordan, you and all this people, into the land that I am giving to them, to the people of Israel. Every place that the sole of your foot will tread upon I have given to you, just as I promised to Moses. From the wilderness and this Lebanon as far as the great river, the river Euphrates, all the land of the Hittites to the Great Sea toward the going down of the sun shall be your territory. No man shall be able to stand before you all the days of your life. Just as I was with Moses, so I will be with you. I will not leave you or forsake you. Be strong and courageous, for you shall cause this people to inherit the land that I swore to their fathers to give them. Only be strong and very courageous, being careful to do according to all the law that Moses my servant commanded you. Do not turn from it to the right hand or to the left, that you may have good success wherever you go. This Book of the Law shall not depart from your mouth, but you shall meditate on it day and night, so that you may be careful to do according to all that is written in it. For then you will make your way prosperous, and then you will have good success. Have I not commanded you? Be strong and courageous. Do not be frightened, and do not be dismayed, for the Lord your God is with you wherever you go."
Last week we learned that Word of God is the seed - we are the soil.
I asked you to think of a recipe for Strength and Courage - how do make some when need some? The truth is you can't make it - but you can harvest it by planting the word of God into your heart and life and then watching as your faith grows and your strength grows and your courage grows…
So let's talk about strength for a minute.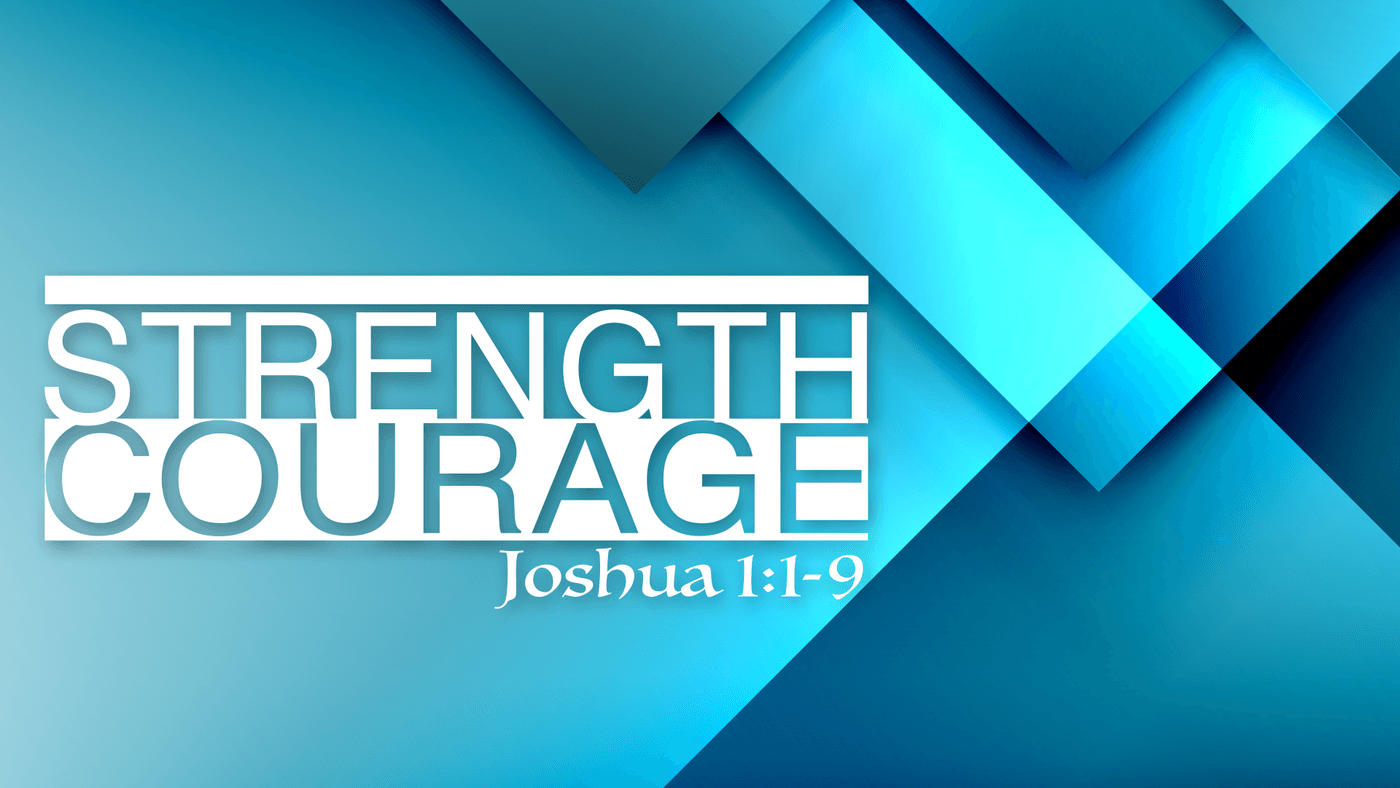 Where Does Strength Come From
Where does strength come from? Exercise right? The more you use your physical muscles the stronger they become. The reverse is also true - the less you use your muscles the weaker they become. However when it comes to Spiritual strength - we seem to forget this idea believe instead in magic.
If you want to live by faith - you have use some faith.
Can you image for a moment you run into me at the gym and I am standing around all of the weights and exercise equipment - and instead of picking up any of the weight - I stand facing the mirror and I SAY, "My muscles are strong", "my muscles are growing"… And let's say I repeat that over and over and maybe even phrase it a few different ways. And then I leave.
Now be honest right now - what would you think if you saw me do that? Or anyone do that? You would probably think - that's not how this works. Right? You might even think I am little bit crazy. Because we all know that just saying our muscles are stronger - does absolutely nothing to make our muscles stronger.
Now just to be clear - I get that many athletes might speak to themselves - and say things like - I am strong, I can do it… I get that. But then they lift the weight, the run the race, they do the work…
We get that with physical exercise - but when it comes to Spiritual strength - many people suddenly think it is just magic.
We take a verse like this build the wrong idea.
MAGIC?
Romans 4:17 (NKJV)
...God, who gives life to the dead and calls those things which do not exist as though they did.
Now what some people do with that verse is they go on to say that WE - you and I - can speak things that do not exist - and they will. Here is the problem with that - that is not what the Bible teaches - and that is NOT what this verse is saying. This is not teaching that you and I have the power to declare things that DO NOT exist and they will become things that do exist as a result of our declaration.
This is important - because if you believe that - then you will not develop true biblical strength - you will have a counterfeit strength and when the real weight hits you - you will not be prepared.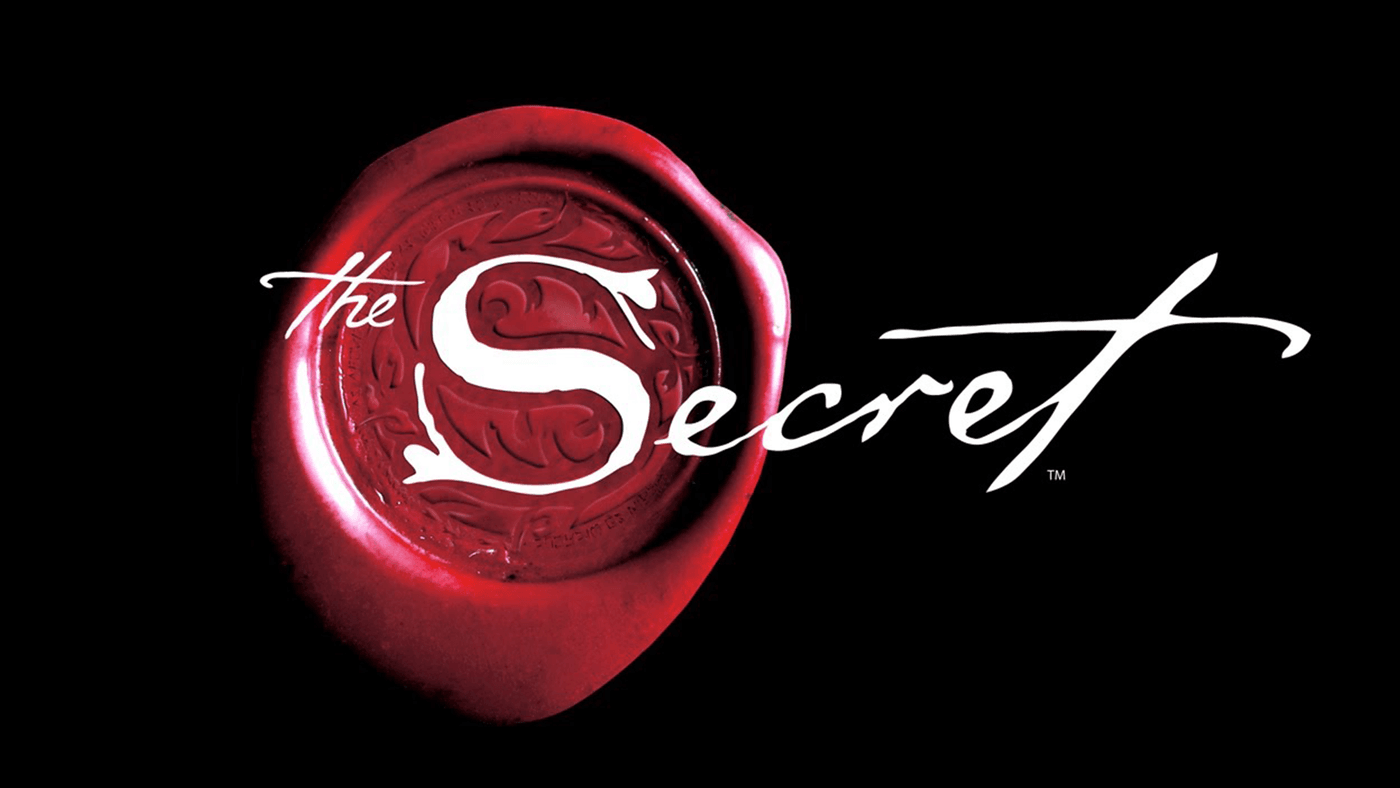 "The Secret" - The Law of Attraction - becoming more and more frequent. It is New Age Religion or Progressive Christianity.
So what does this passage actually say? What does it really mean? Remember that the key to understanding the Bible is context. And outside of context is where we get all kinds in accurate ideas.
Romans 4:1–3 NLT
Abraham was, humanly speaking, the founder of our Jewish nation. What did he discover about being made right with God? If his good deeds had made him acceptable to God, he would have had something to boast about. But that was not God's way. For the Scriptures tell us, "Abraham believed God, and God counted him as righteous because of his faith."
This establishes the context - Ok, Abraham, faith and God. Verses 4-15 talk about how Abraham receives the promise through faith as opposed to by obeying the law and being worthy in and of his own ability to receive the promise.
Romans 4:16–17 NLT
So the promise is received by faith. It is given as a free gift. And we are all certain to receive it, whether or not we live according to the law of Moses, if we have faith like Abraham's. For Abraham is the father of all who believe. That is what the Scriptures mean when God told him, "I have made you the father of many nations." This happened because Abraham believed in the God who brings the dead back to life and who creates new things out of nothing.
Nowhere in this passage is even the implication that ABRAHAM could bring the dead back to life or that Abraham could speak things that are not as though they were. Abraham did not have that power - and neither do you and I. God does.
Listen, I want you to be spiritually strong. Not pretend strong - but actually strong in the Lord. Because hardships and trials are coming. And if we pretend strong - we can look the part, we can impress our friends at church but trials come we fall a part.
When false teaching comes - we don't know it. We don't recognize it we use popular opinion to decide what is true or what is right and wrong.
STATS
According to "Revival Outside the Walls.com"
50% of Christians say they are deeply committed to practicing their faith but only 11% have a biblical worldview.
A Biblical world view is where you believe that Bible is the true and accurate and authoritative Word from God to us.
Can you believe that? But look at this!
Only half of America's pastors (51%) have a biblical worldview.
A Christian without a Biblical world view is like an athlete with no strength. When the challenge comes, when it is time to pick up the weight - they can't do it.
And look at what happens when the Bible is not our TRUTH anymore.
In 2021, one-third of Americans (35%) said there were more than two genders (male and female), up 8 points in just one year! ˝
How did we get here? How does this happen? How can we really be debating the number of genders?
Truth decay...
54% of U.S. churches allow openly gay or lesbian couples to hold full-fledged memberships, an increase of 70% compared to just twelve years ago.
Less than 10% of sermons preached in Evangelical churches even mentioned Hell, Sin, Salvation, or Heaven.
Bible reading declined by 7% during the first six months of COVID-19.
God told Joshua to be STRONG & COURAGEOUS
Most of the church today is WEAK & AFRAID. Too sacred to speak the truth - too weak to know what is true and what is not.
The Joy of the Lord is my ______________?
Ok I am almost done. Let me give you just one more misused scripture that leads to a false sense of strength
Let me see if you can fill in this blank?
"The Joy of the Lord is my ___________."
Strength right? So the way many people use this is they believe that being joyful, or being joyful about God is equal to strength. It is like we believe that if we deny our hardships we are strong - or worse we believe that God wants us to deny our hardships and put on a fake smile.
God does not want your piety, or phony joy and fake smiles from you. Joy, fake or genuine is not necessarily strength.
You see, we quote this because sounds spiritual. But when we say - the Joy of the Lord is my strength most people really mean - Joy is my strength. Because we don't know what the difference between "joy" and the "Joy of the Lord".
Again this happens because we only know the verse as a catchphrase, out of context and not what the Bible is really saying.
The verse is found in Nehemiah chapter 8. And let me just give you a paraphrase for the sake of time.
Children of Isreal had been conquered by Babylon. Most of them had been hauled away as prisoners of war. Only a few had been left behind. Nehemiah was a servant to the king of Persia, Artaxerxes. When Nehemiah learned that the walls of Jerusalem were in rubble, he asked the king to let him go rebuild that walls. Which surprisingly enough the king not only allows - but funds the whole project.
Long story short, in the process of this Persian funded rebuild lead by Nehemiah, they found a copy of the law of Moses. the very same Book of the law that God told Joshua, "This Book of the Law shall not depart from your mouth, but you shall meditate on it day and night..." That book of the law was found.
Then all the people gathered together and Ezra the priest read the book of the law to all the people.
Lets pick it up there...
Nehemiah 8:9–10 ESV
And Nehemiah, who was the governor, and Ezra the priest and scribe, and the Levites who taught the people said to all the people, "This day is holy to the Lord your God; do not mourn or weep." For all the people wept as they heard the words of the Law. Then he said to them, "Go your way. Eat the fat and drink sweet wine and send portions to anyone who has nothing ready, for this day is holy to our Lord. And do not be grieved, for the joy of the Lord is your strength."
The "Joy of the Lord" is the Joy in knowing God's Word. That is your strength! They didn't know what the Word of God said, but now they had heard it. Now they had a strength there were not even aware of.
Remember that fear is the soil that courage grows in. And weakness is the soil that courage grows in.
That is why the psalmist said…
Psalm 122:1 ESV
I was glad when they said to me, "Let us go to the house of the Lord!"
Conclusion
Real Struggles are coming. Real struggles are already here for many people. You need REAL STRENGTH to deal with it.
You need REAL FAITH to deal with it. If you don't use your faith - you won't have any…
I believe today is a new opportunity for you to make a new commitment to study and to read the Word of God on a daily basis.
Some of you are faces some real struggles.
• Spiritual Struggles
• Financial struggles
• Emotional Struggles
• Family Struggles.
Every Struggle you have in life - can be spoken to in the Word of God.